Our clients include:
Royal Borough of Kensington & Chelsea
Sport England
Medway Council
Kent County Council
Essex County Council
NHS Medway
Maidstone Borough Council
Ashford Borough Council
Dartford Sure Start
Kent Life
South East Business/South East Farmer
Red Alert and Red Alert Telecare
West Kent Housing Association
West Kent Extra
Diamond Floorings
Kingfisher Blinds
The range of projects carried out for those clients includes copywriting, advertising campaigns, promotional work, annual report writing and design, award submissions, flyers, business and council newsletters and feature writing.
In short, if it involves making words work, talk to Go4 Marketing and Public Relations. For a no-obligation chat about whether or not we have the skills to help you, just ring or email.
Go4 Marketing and Public Relations Ltd was set up by journalist-turned PR and marketing specialist Malcolm Triggs almost ten years ago.
The company now specialises in creating clear, focused marketing material for local businesses and also works with a number of councils and other public bodies.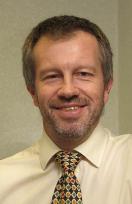 "It doesn't matter whether it is a company selling widgets or a council promoting its latest environment strategy," he explains. "They both have a message to deliver and an audience to reach – and effective marketing is the key to achieving those goals."
Much of Malcolm's work with councils involves turning lengthy reports full of 'council speak' into public-facing, plain English leaflets and summary documents.
It's not a task for the faint-hearted, but Malcolm's training as a journalist makes him skilled at picking out what is relevant and interesting and producing something short and focused that gets the message across to the ordinary reader while retaining the accuracy that the expert expects.
After a decade in local and regional papers, this particular poacher first tried his hand at gamekeeping when he took over responsibility for marketing and public relations at Ashford Borough Council.
As head of a busy team he was responsible for everything from promoting tourism to writing, designing and distributing the council newspaper. He organised royal visits and business exhibitions, handled press enquiries and created brochures and advertisements.
Convinced there was an opportunity for someone with good writing and marketing skills and an understanding of local government issues, he set up Go4 Marketing and Public Relations in 2001 and has since developed an impressive portfolio of clients (see next column right).